Dishman Netherlands announced new Cholesterol NF study details
Dishman recently conducted a study to identify how Cholesterol NF steers the molecular transdermal transport of water soluble ingredients.  In the study, Niacinamide and Panthenol were each formulated with and without cholesterol.  The study showed that Cholesterol aided the transport of the active through the skin, resulting in an increase of the active in the skin.
**The formulas were tested using the Franz Diffusion Device.  The membrane used was Episkin from SkinEthic Laboratories.  Analytical determination of the actives was calculated using HPLC.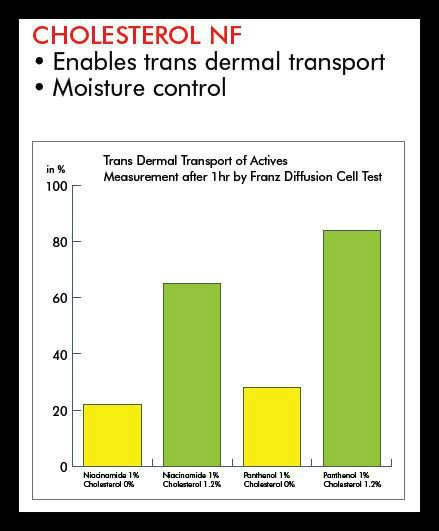 For complete study details or any questions please feel free to CONTACT US.