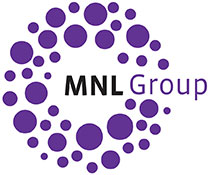 MNL Group, Switzerland
TRANSFORMING WORLD HEALTH THROUGH INNOVATION APPLIED TO NATURE
PRODUCT LINE
MaquiBright® – Oral Supplement for Dry Eyes.
Delphinol® – Glucose Control, Sports Nutrition, Cognitive Function.
---

Hangzhou Xinfu Science & Technology Co., Ltd, China
PRODUCT LINE
D-Calcium Pantothenate
D-Panthenol
D-Panthenol 75%
D-Panthenol 50%
DL-Panthenol 50%
DL-Panthenol
---
KinOmega, China
By combining proprietary purification technologies within a cGMP, HACCP, ISO approved Q/A system, KinOmega is able to achieve a high production standard, including API grade Omega-3 Oils.
– EPA and DHA content up to 90%
– High purity and ultra-low containment levels
– Neutral odor and taste profile with TOTOX well below EP and USP limits
– DMF 26570; Drug master file Ethyl Ester 90%
---
Daicel, Japan
Innovative, clinically tested Ingredients
PRODUCT LINE
Satsuma Mandarin Orange Extract – Ingredient for application in weight management, age spot reduction and anti-osteoporosis
Konjac Ceramide – Potent phytoceramide for improved skin function
---
Qingdao BNP BioScience Co., Ldt, China
Manufacturer of garlic and fruit and juice powder line which includes organic extracts and oils.
---